Shooting Options

New Shooters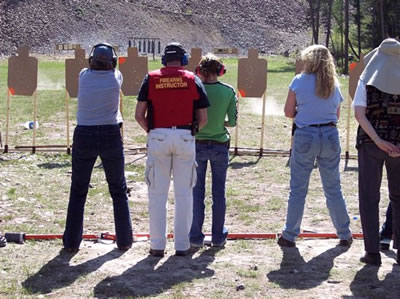 Classes are available for self defense and concealed weapon permit training. For more information contact Gary Marbut by email at: mailto:mssa@mtssa.org; or phone 549-1252.
See the Montana Shooting Sports Association.
Hours of Operation
The DCSC is open to members during all daylight hours - sunrise to sunset. Other hours of operation are available only for approved events.

Location Map
The DCSC Entrance Gate is located off of Deer Creek Rd. just outside of East Missoula near that road's railroad crossing located at:
1142 Deer Creek Rd.. Missoula MT 59802
N46, 52.394' (46.873)
W113, 54.430' (-113.907)
Mailing Address
Western MT Fish & Game Association
P.O. Box 4294
Missoula, MT 59806