Youth Shooting Sports Complex
Coming approx. January 2024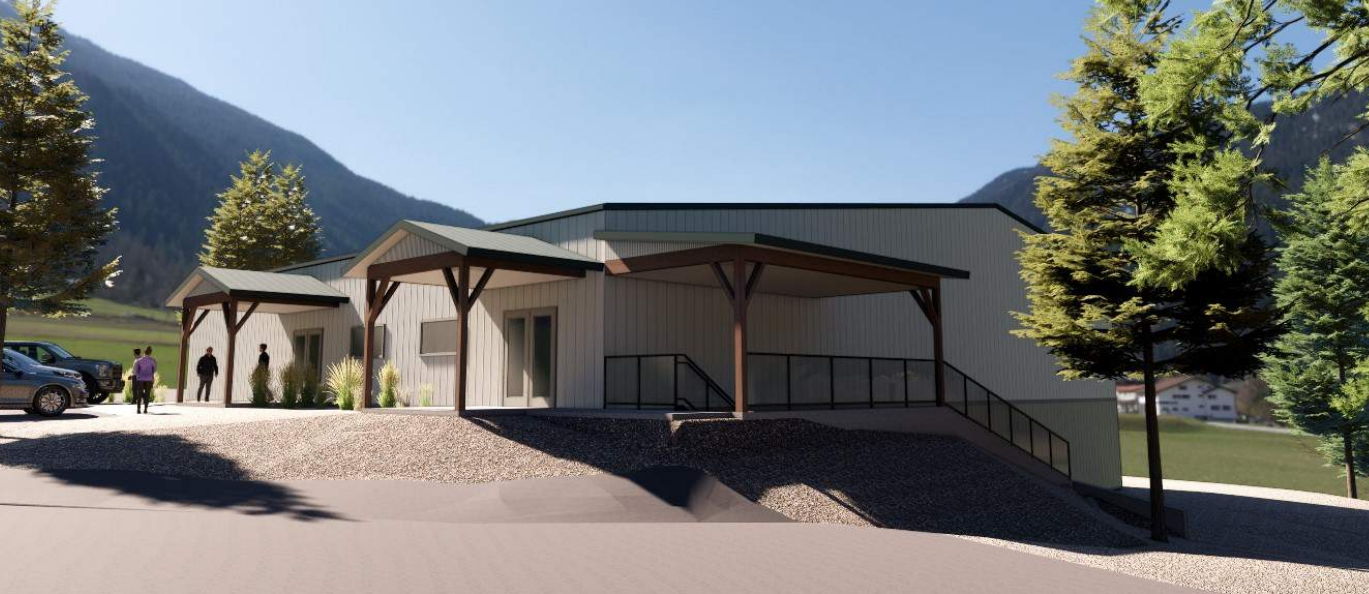 Architect's rendering of completed building

8/23/23 Missoulian story on the Youth Shooting Sports Complex construction (click here).
In May 2023, the WMFGA broke ground on a new building which will become the home for many youth shooting sports groups in the Missoula area. These groups are currently struggling to find practice and competition space for their air rifle, air pistol, and archery activities. Despite challenges in finding places to shoot, many of the impressive young shooters on these teams are placing in, and winning regional and national-level competitions. There is a strong community of youth shooting sports in Missoula that needs support.

Breaking ground on the new building
Taking on the building of this new facility is the largest single commitment the WMFGA has made in decades. In terms of finances, volunteer time, infrastructure changes, etc. - this project is an enormous endeavor. If you are interested in seeing the shooting sports continue, grow, and flourish in the Missoula Community, there is no better donation to make than to the construction of this building. Your donations directly benefit the youth organizations who will use the building.

Architect's rendering of the completed building
In addition, this building will be a multi-use facility - it will have youth priority, but members will be able to use the building for indoor archery. Also, this building has a space reserved in its basement for the future development of an indoor rimfire and pistol-caliber shooting range.
A system of donation recognition levels is currently in development, but all donors will be recognized in the new building (unless they desire to make an anonymous donation). Donations to the WMFGA will be tax-deductible 501(c)3 charitable contributions. You can make a donatin online on our website - see the donate page. or you can send a check directly to the WMFGA. Checks should be mailed with a note that makes it clear this is a donation (WMFGA P.O.Box 4294, Missoula, MT 59806). Other donation options are available such as a legacy program for estate planning, recurring donations, etc. For more information on these types of donations, please email ty@wmfga.org.